Latest News
It is with regret that our glass engraver is unable to fulfill any orders, therefore at this time we are withdrawing the deluxe presentation axe, glass and mount as well as the presentation mount, until a suitable replacement can be found.
GOOD NEWS with our Shop in a Box scheme. We are now offering the facility for you to be able to take Credit/Debit card transactions at your event. Please do contact us if you wish to use this facility.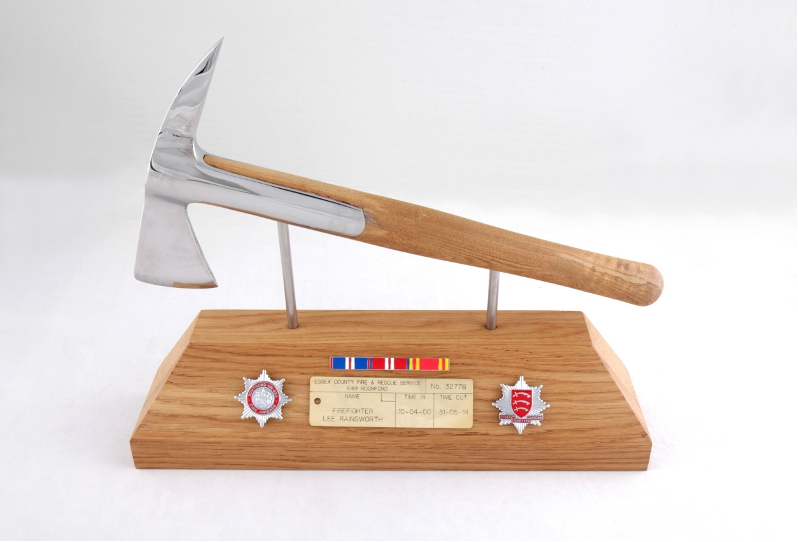 Mounted Firefighter's Axe on a Vertical Mount
Our vertical mount is our unique registered design of an axe positioned on two stainless steel posts for a desk, shelf, or window ledge display, The mount is made from a single piece of solid European oak (not laminated).
Starting at £200.00